Madinoge Primary School Gets Flushing Toilets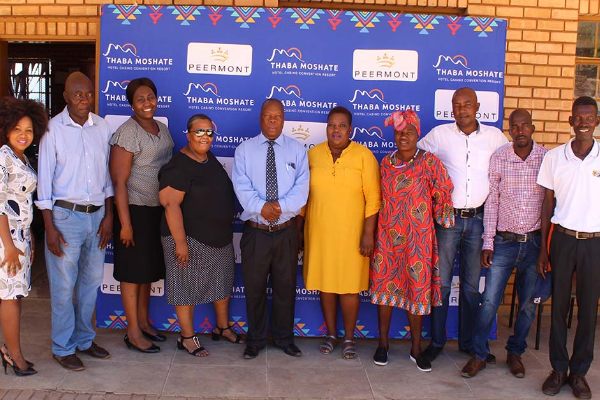 Wednesday, January 23, 2019
Learners at the Madinoge Primary School in Burgersfort will now be able to make use of toilets that flush, thanks to the R120,000 that was donated to the school by Thaba Moshate Hotel, Casino and Convention Centre.
The school, which was built in 1982, currently accommodates 760 learners from Grades R to seven. Thaba Moshate paid to have the existing four pit toilets converted to 12 flushing toilets for learners and staff, as well as the installation of one urinary basin and three hand basins.
"It has been our absolute pleasure to help the school, its learners and the dedicated staff who work there with this donation," says Charlene Ludick . "Having access to things like flushing toilets and cleaning running water is something many of us take for granted, but for Madinoge these new facilities will dramatically change their daily lives, learning and working environments. We're proud to be part of bringing that positive change."
The newly-installed flushing toilets were handed over on Wednesday, 23 January 2019 with Thaba Moshate management and staff, as well as members of the SGB in attendance.