Thaba Moshate Spreads Holiday Cheer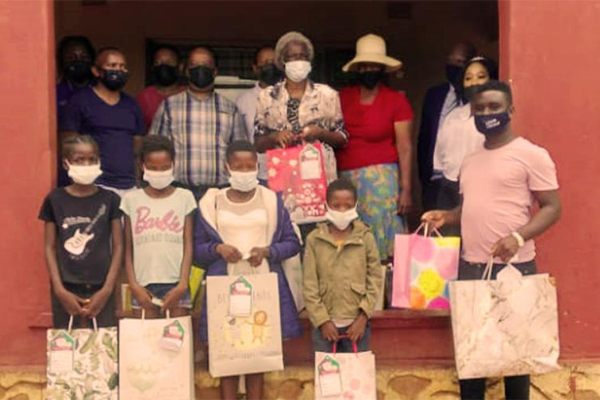 Friday, December 24, 2021
The festive period is the season of giving. Thaba Moshate Hotel Casino and Convention Resort has spread some much-needed joy and cheer to a local orphanage.
There was ululation and jubilation as the kids at Kgakanyane Orphanage received their Christmas gifts. The goodies were handed on December 16. About 50 kids residing at the centre received a set of Christmas clothes, shoes and other basic accessories. Led by the General Manager of the casino Tshegetso Boekhouer, the management also shared a meal with the kids. "The past two years affected us badly, but there are those that have been impacted even more harshly, none more so than orphaned children," said Boekhouer "Not only do these kids deserve to get spoiled every so often, but it is important to ensure that they do not feel left out during the festive"
The kids were spoiled with lunch, and time on the jumping castles before each child was presented with a brand-new pair of shoes and clothes.
"It was a special time to see their faces light up and really enjoying themselves. Many people take the small necessities, like shoes and clothes for granted and we were pleased to be able to bring some Christmas cheer to the kids. "We're proud to be part of bringing that positive change," added Boekhouer. The GM indicated that supporting local communities is something that Thaba Moshate places a substantial emphasis on.
Antoinette Mgiba of Kgakanyane centre could hardly contain her joy; she thanked Thaba Moshate for the massive donations.
"We thank all those who contributed in bringing smiles to our kids. Thaba Moshate always assisted when we are in need, may they continue their support to our centre."