Thaba Moshate Unveils New Alverton Home of the Disabled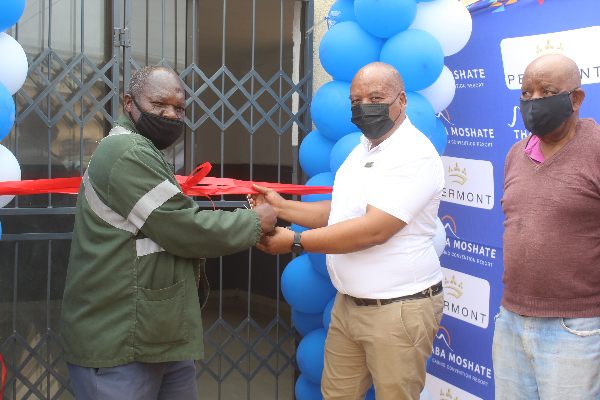 Wednesday, September 17, 2021
On 17 September 2021 Thaba Moshate attended the ribbon cutting for the refurbished Alverton Home of the Disabled.
Thaba Moshate Hotel Casino and Convention Resort in partnership with local businessman Mr Billal contributed R56,000 to build a five-roomed structure that will be used to cater to the 40 disabled members in the Alverton community. Prior to the renovation, it was only a shack with no amenities, making this new housing a massive improvement.
Present for the handover ceremony was Thaba Moshate General Manager Tshegetso Boekhouer.