Thaba Moshate Welcomes PalaceBet.co.za Online Sports Book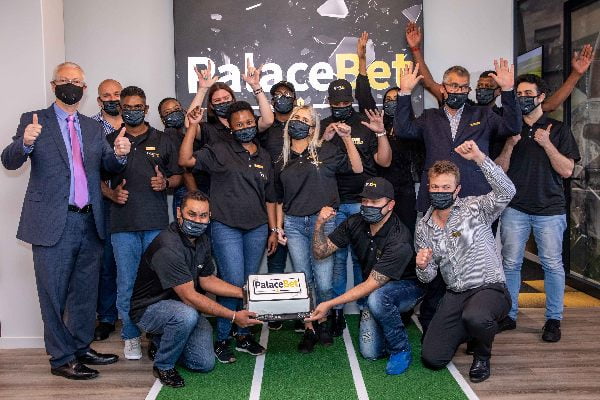 Friday, October 9, 2020
Peermont Hotels, Casinos and Resorts, home to Thaba Moshate, has launched its first online property in the form of PalaceBet.co.za, a sportsbook and live games platform with fixed-odds betting. Having been awarded a sports betting licence by the Western Cape Gambling and Racing Board (WCGRB) this year, PalaceBet.co.za, has been a long-term goal for the popular resort group that has the legendary Emperors Palace in its stable.
'Gaming is our core competency and this is simply the next evolution to our offering. Peermont has always been on the pulse of the gaming industry, and with our pedigree online was the next logical step with a premier sports betting brand,' says Peermont Chief Executive Officer Nigel Atherton, referring to PalaceBet. The brand is an amalgamation of the well-known Emperors Palace resort and it's parent brand, garnering value off their innovative approach and renowned dedication to customer service. 'In our minds, it made sense to leverage off our flagship brand by making use of the name Palace and combining it with elements from the Peermont design,' says Atherton of the inspiration for the brand.
PalaceBet offers sports betting guests and casual online players the opportunity to choose from an assortment of betting opportunities on all major sports and leagues ranging from South African staples of soccer, rugby and cricket to boxing motorsports and tennis. Also, in the library, PalaceBet offers fixed-odds betting on a series of licenced live game products, including popular titles Dream Catcher, Deal or No Deal, Monopoly, Wheel of Fortune and Crazy Time. The new sports betting brand will be powered by Draftkings software, offering state of the art interaction, and is bolstered with industry-leading gaming products from Bitville Gaming, Evolution Gaming and BetGames.
'Sportsbooks are exploding on the national landscape,' say PalaceBet General Manager Iain Gutteridge. 'There is an appetite for online betting and with enthusiasts looking for sports action, we'll guarantee them all the action they could look for.' Gutteridge has been a driving force behind establishing the PalaceBet brand. He has been with Peermont for over 20 years and has extensive gaming experience. With the world rapidly changing due to COVID-19, it made sense for us to accelerate our foray into the market and provide a digital space that reflects our values and service ethos,' Gutteridge concludes.
Being part of the Peermont family of brands also opens up benefits for existing players at the resort chain. Members of their Peermont Winners Circle Loyalty programme will gain special insight into this world and will be able to use the programme's benefits and rewards to further enhance their choices, offering the best of both worlds when it comes to online and land-based gaming entertainment.
'With PalaceBet, it's just another way we can live up to the promise of providing relaxing stays and exciting times… even if it's online,' says Atherton.
PalaceBet is licenced and regulated by the Western Cape Gambling & Racing Board. Licence number 10189453-001. Peermont proudly supports the National Responsible Gambling Programme. Call the Problem Gambling Counselling Toll-Free Helpline on 0800 006 008 for support. Players must be 18 years or older. Winners know when to stop.
For more information visit www.palacebet.co.za
Connect with us on Facebook, Twitter or LinkedIn.