Tubatse FM Listenership Figures Soar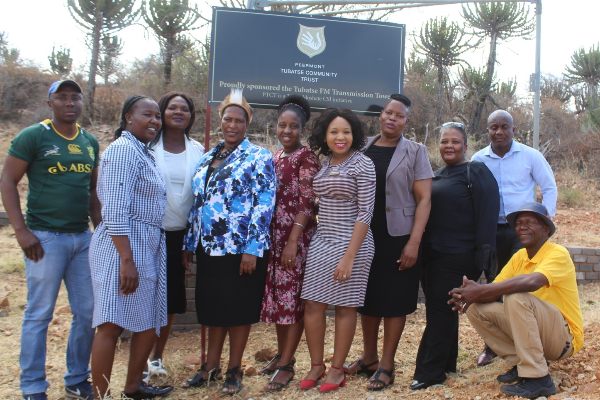 Monday, September 30, 2019
Tubatse FM, a popular radio station in Tubatse, has enjoyed an impressive 75% increase in its listenership figures after upgrades to its tower and aerial infrastructure were completed earlier this year. This considerable growth follows upgrades to the station's tower and signal aerial that were funded and facilitated by Thaba Moshate's Peermont Tubatse Community Trust.
Charlene Ludick, General Manager at Thaba Moshate officially handed over the newly-upgraded station to Tubatse FM Management and its Board of Directors, at a prestigious ceremony held on 30 September 2019. "Radio remains a vital and useful communication platform that enables communities to connect and to stay informed. We are delighted and proud to be part of this project that has had such a positive impact on the station and its listeners," comments Ludick.
"We appreciate the support received from Thaba Moshate and the Trust," says Tubatse FM Station Manager, Bongy Sekgobela. "We can now reach areas that previously never had access to the frequency, allowing us to keep community members informed, entertained and educated." The tower was recently moved from the Ga Mashamothane to the Ga Manoke village, where radio signal was found to be significantly stronger. The audience grew from 14 000 listeners in 2014 to 82 000 listeners today, reaching communities in and around the Fetakgomo Tubatse Local Municipality.